THE BELLOOST WIPEABLE/WASHABLE FACE HOLE LINER
Professional PPE products, design for the environmentally conscious practitioner. Made from a new medical-grade antimicrobial fabric, these lightweight face hole liners are warm to touch, waterproof, wipeable & machine washable. These new lightweight face hole liners drop down into the face hole of your massage couch to provide full coverage. This can be used in conjunction with our classic vinyl wipeable couch covers: place under your vinyl couch covers to provide coverage of the inside drop of your face hole; or place over your couch cover to protect your vinyl face hole cover and increase longevity.
High-quality, lightweight, impenetrable fabric suitable for healthcare, hospitality and commercial settings.

All materials used within Belloost® professional products have been meticulously selected with quality, safety, longevity, comfort and style in mind.
Dimension:
Face hole drop liner: 40cm (Length) x 83cm (Width) + straps
*FACE HOLE is centrally placed with 10cm of fabric above and below the face hole.
Face hole dimensions:
- CIRCLE (12cm diameter), fits like a standard couch cover;
- OVAL (19cm x 8.5cm) - ideal for some Plinth 2000, Seers and Akron couch models.
- TEAR DROP (max width: 10cm, min width: 7cm, length 20cm)
- LOZENGE ( 19cm X 7cm)
HASSEL FREE CLEANING. BUILT TO LAST.
WIPEABLE & MACHINE WASHABLE
Waterproof, fluid-proof barrier for infection control
Antimicrobial
Infection barrier: ASTM F1671(virus penetration) – Pass ASTM F1670 (synthetic blood) – Pass
Autoclave and machine washable for easy reusability
Breathable for wearer comfort
Lint-free
Fit for purpose – meets all required medical device standards
Skin Irritation / classed as non-irritant; Skin Sensitisation – considered to be non-sensitiser

Conforms to: EN 13795-1:2019, EN 14126:200, AAMIPB70:2012(Level 4), ASTM F2407,

British BS 5852 Part 2 CRIB 5 flame retardant
EN ISO 12947:199 Part 2 ISO10993-10 ISO9001:2015
CLEANING:
For full cleaning chemicals list and aftercare advice, click here.
Spray with approved cleaner > Wipe down with damp cloth to remove cleaner and prevent build up > Ensure it's completely dry before next use.

With most cleaners, the barrier properties of the fabric are more prone to damage from abrasive forces while wet. Ensure it is completely dry before next use. Use a soft towel for drying or air dry.
Machine washable up to 90 degrees celsius.
(This fabric has been tested with over 75 90 degree wash cycles, with no damage to its barrier properties.)
Chlorine and Compounds of - suitable for use, but fabric is prone to abrasive damage while wet. Dry thoroughly before use
Alcohol - suitable for use, but fabric is prone to abrasive damage while wet. Dry thoroughly before use
pH Neutral Hydrogen Peroxide - suitable but must be rinsed and dried thoroughly
DO NOT USE QUATs (WIPES) containing sodium hydroxide (NaOH).

Acidic pH will damage the cover over time.
We aim to dispatch your order within 3-5 working days for standard vinyl couch covers. For customised couch covers, this lead time start from the day payment is received.

You'll receive an email once your order has left our office, it will contain your tracking details. Please keep an eye on these details as we do not track orders once they have left Belloost HQ
If for any reason you have trouble tracking your order, please don't hesitate to get in touch via our contact form.

Standard Face Hole Liner with straps.
Protect your vinyl cover and get extra coverage of the inside of your face hole with our NEW Face Hole Liners. Made from our lightweight wipeable & machine washable barrier fabric.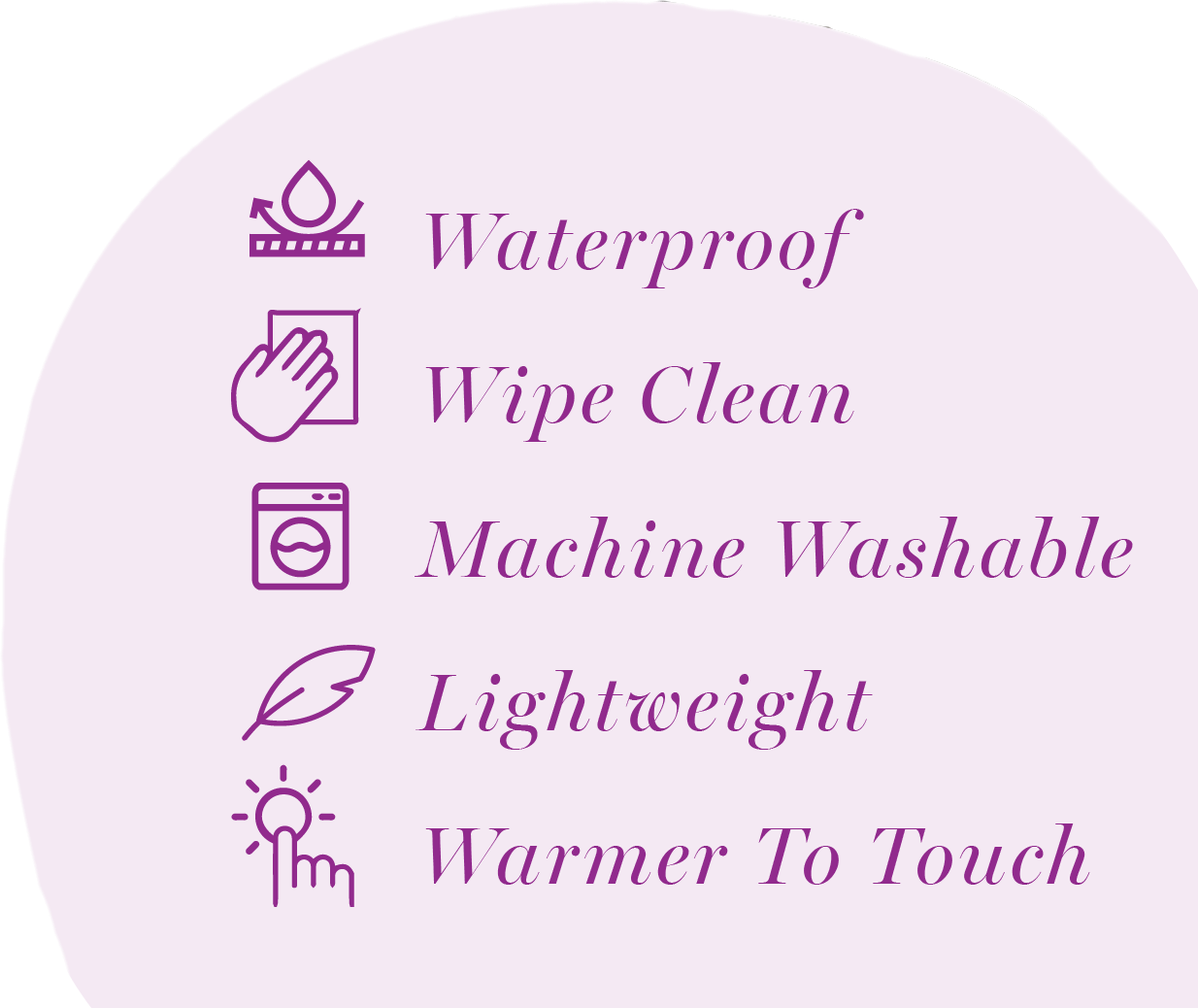 Soft seams to reduce pressure lines
Easy to clean between clients
Adjustable strap for perfect tight fit.
Wipeable & machine washable at up to 90 degrees.
Need A Customised Option?
Have you checked out the standard dimensions of our Face Hole Liners? If the standard dimensions do not meet your requirements, please don't hesitate to get in touch for a customised solution
here
.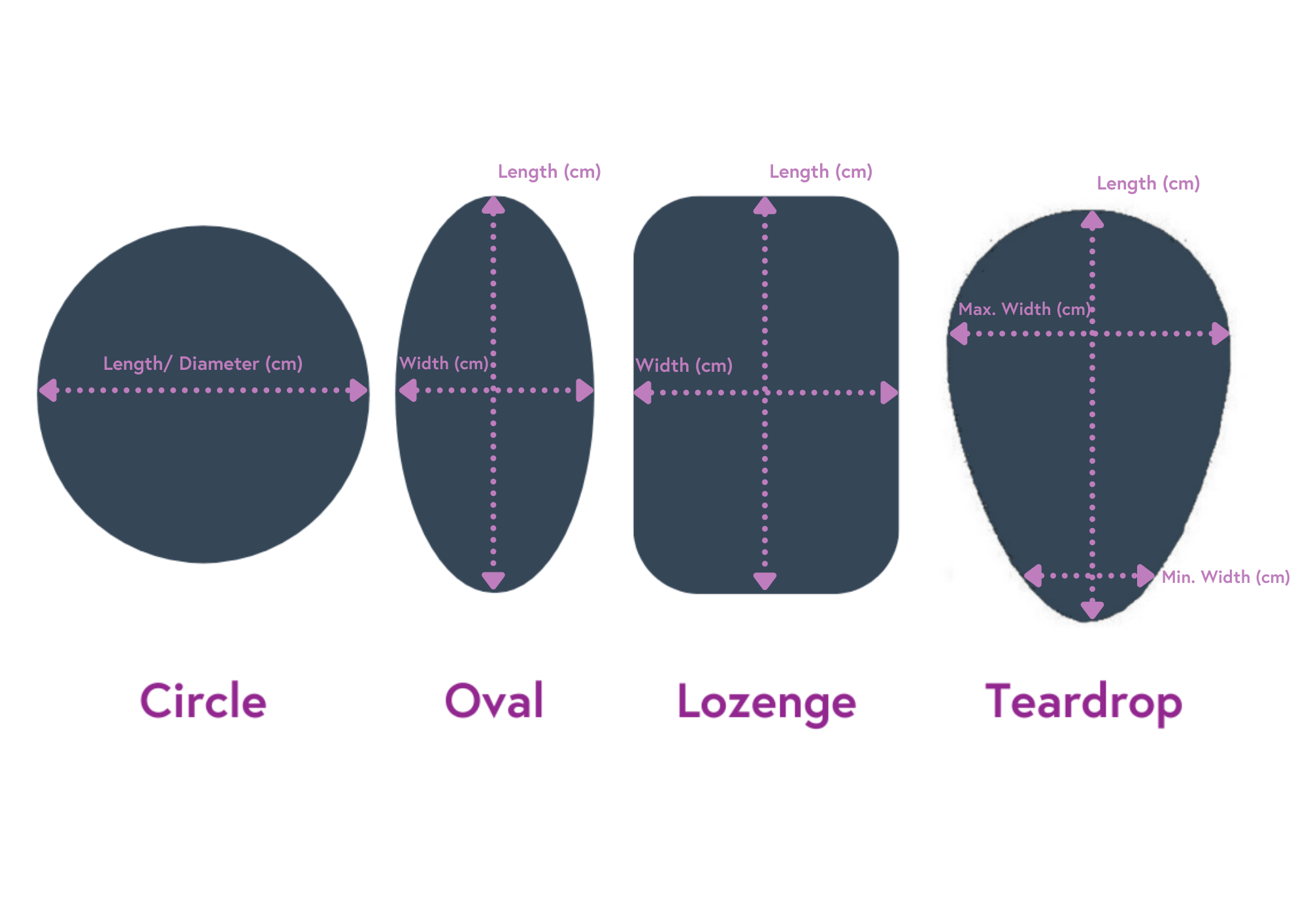 See what our customers have to say about Belloost...