THE BELLOOST NON-RIGID SIJ SUPPORT BELT
Designed by a professional chiropractor, this sacroiliac support belt has endured strenuous testing involving numerous prototypes and hundreds of pregnant and postpartum mums. We're proud to say we've created the safest and most supportive lumbopelvic support belt to help alleviate pain, keep you physically active and enjoy unparalleled comfort throughout your pregnancy and beyond. Designed in line with NICE guidelines for the management of pregnancy related pelvic girdle pain.

- Oeko-Tex Standard 100 fabrics
- Neoprene & Silicone
One Size: Fits hip circumference 28 - 50inches, measure right below the widest part of your hips.
Unisex design: Fits Men and Women.
Can be worn under or over your clothing.
Belt min width: 8.5cm/3.25inches
- Product dimensions 30 x 8 x 8cm
- Product weight 250 Grams
Lightweight, breathable & machine washable.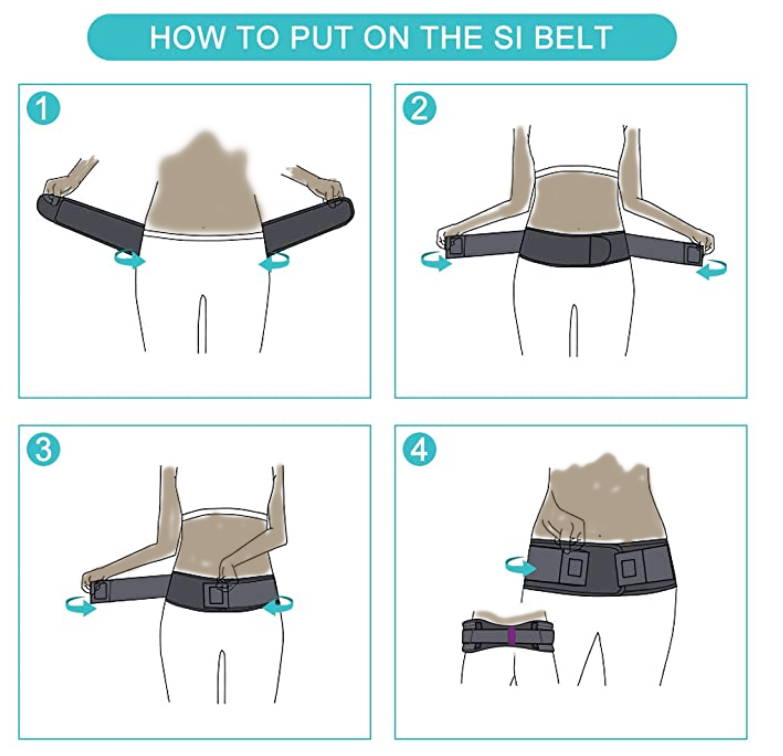 We will dispatch your order within 48 hours of your order being received. We will send you an email once your order has left Belloost HQ. Orders to the UK are sent on a 24 hour week day service. This will contain your tracking number and link. If for any reason you have trouble tracking your order, please don't hesitate to get in touch via our contact form.
If you select local collection, please get in touch with us via the contact page to arrange a time to collect your parcel. Your parcel will be ready after 24 hours.
Still have questions? Contact us here
ALLEVIATE PELVIC GIRDLE PAIN AND REDUCE INFLAMMATION
The Belloost Non-rigid SIJ Support Belt works by creating force closure and alignment and stability of the sacroiliac joints (SIJ joints) and pubic joint. This is during pregnancy or in those with hyper-mobility. The belt has been designed in line NICE guidelines and is recommended for the management of pelvic girdle pain and lower back pain during pregnancy and postpartum.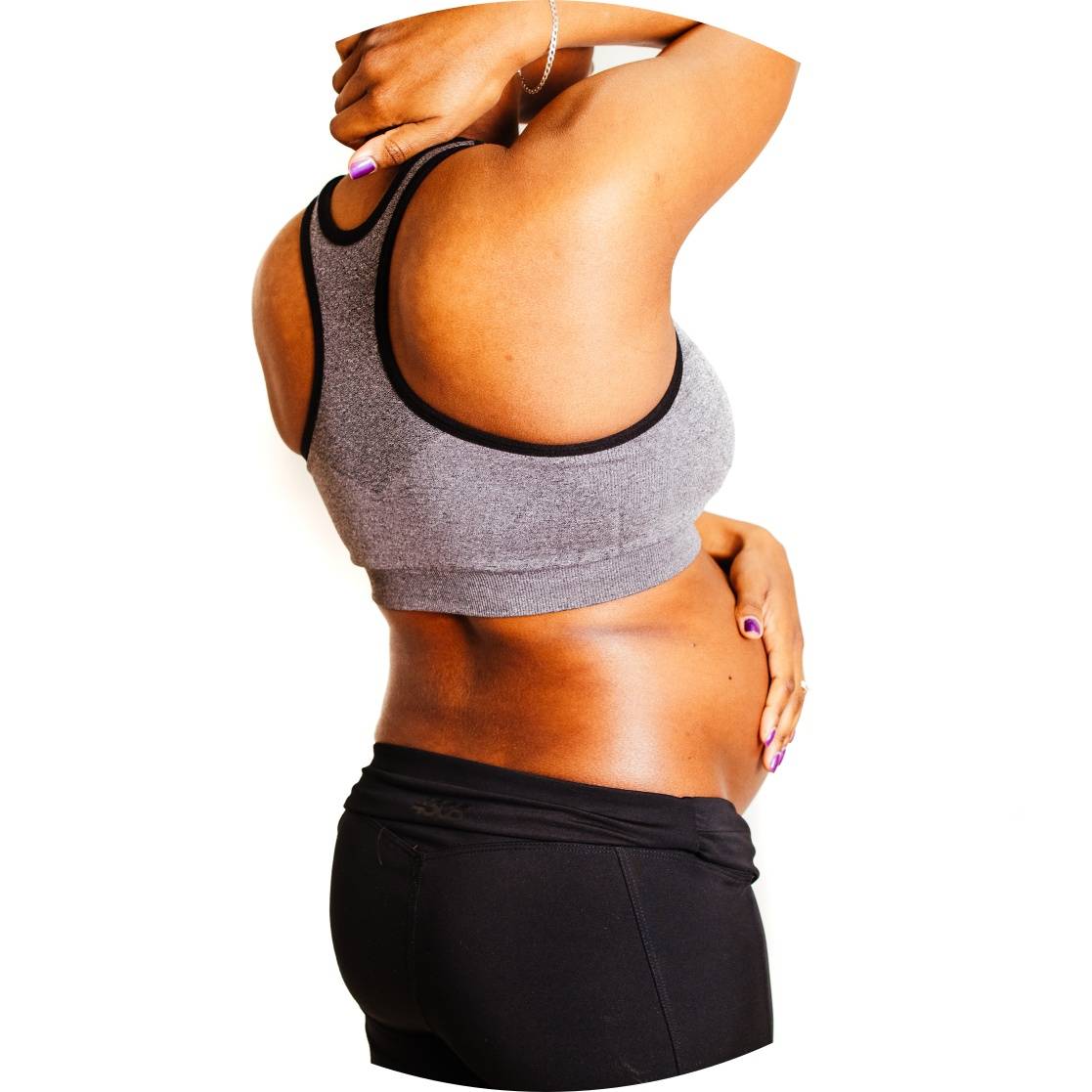 SLIMLINE DESIGN PERFECT TO SIT UNDER YOUR BELLY
The Belloost non-rigid SIJ Support Belt is designed to prevent irritation and pressure on your skin. It is discreet and easy to conceal beneath clothing. It narrows below the bump to prevent contact and narrows centrally at the back to prevent restriction to normal lumbar vertebral motion. Providing optimal lumbopelvic support.
DUAL ADJUSTMENT FOR EXTRA LOCALISED SUPPORT
The Belloost Non-rigid SIJ Support Belt has a wraparound "dual belt" design to provide controllable compression to the pelvic joints. It also has secondary straps to allow you to customise the amount of additional compression needed for a perfect pit, optimal comfort and unrivalled support over specific sore or inflamed areas.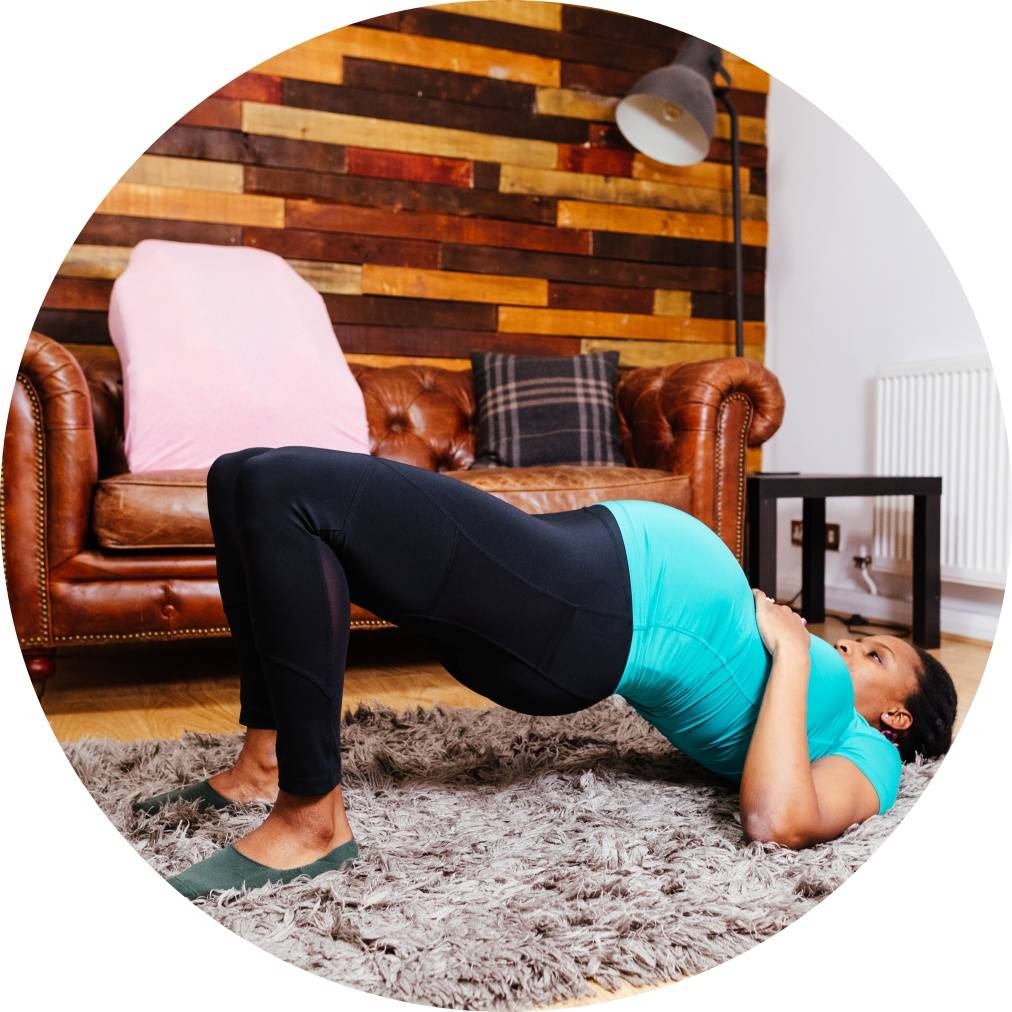 NON-SLIP, LIGHTWEIGHT AND BREATHABLE
The Belloost Non-rigid SIJ Support Belt is made of perforated neoprene making it lightweight, breathable, and pilling resistant. The anti-slip silicone strips on the inner belt prevents the belt from sliding up and down allowing the Belloost Non-rigid SIJ Support Belt to stay in place during light physical activity and in both standing and sitting positions.
See what our customers have to say...
Keep up to date with the latest news, tips, products and offers from Belloost