Get a free belly spa pamper kit with every order!
Feel Great And Move With Ease With Belloost Home!
Lie safely on your front, without pressure on your bump or breasts


Create a relieving stretch to ease muscle and joint pain


Feel great and move with ease every day of your pregnancy


Make self-care easier and more accessible






"I loved having the Belloost home pillow during my pregnancy. Just lying on it helped with aches in my back and pelvis. In the afternoons I did my hypnobirthing meditation on it. It would feel like I was floating and made relaxing really easy. At the end of the day, my husband and I would both would look forward to our massages on it. Belloost made me feel like I was looking after myself and therefore my baby too, which made me feel really good." ~ Tjitske (Belloost trialist)


Designed For You
'Made for Mums' Bronze Award Winner 2019

Support and Comfort
Relax in comfort on super-soft layers of memory foam

Patented Design
Innovative dual foam core provides extra support for vulnerable areas

Our products received official organic certification by USDA
Feel Relieved, Relaxed & Realigned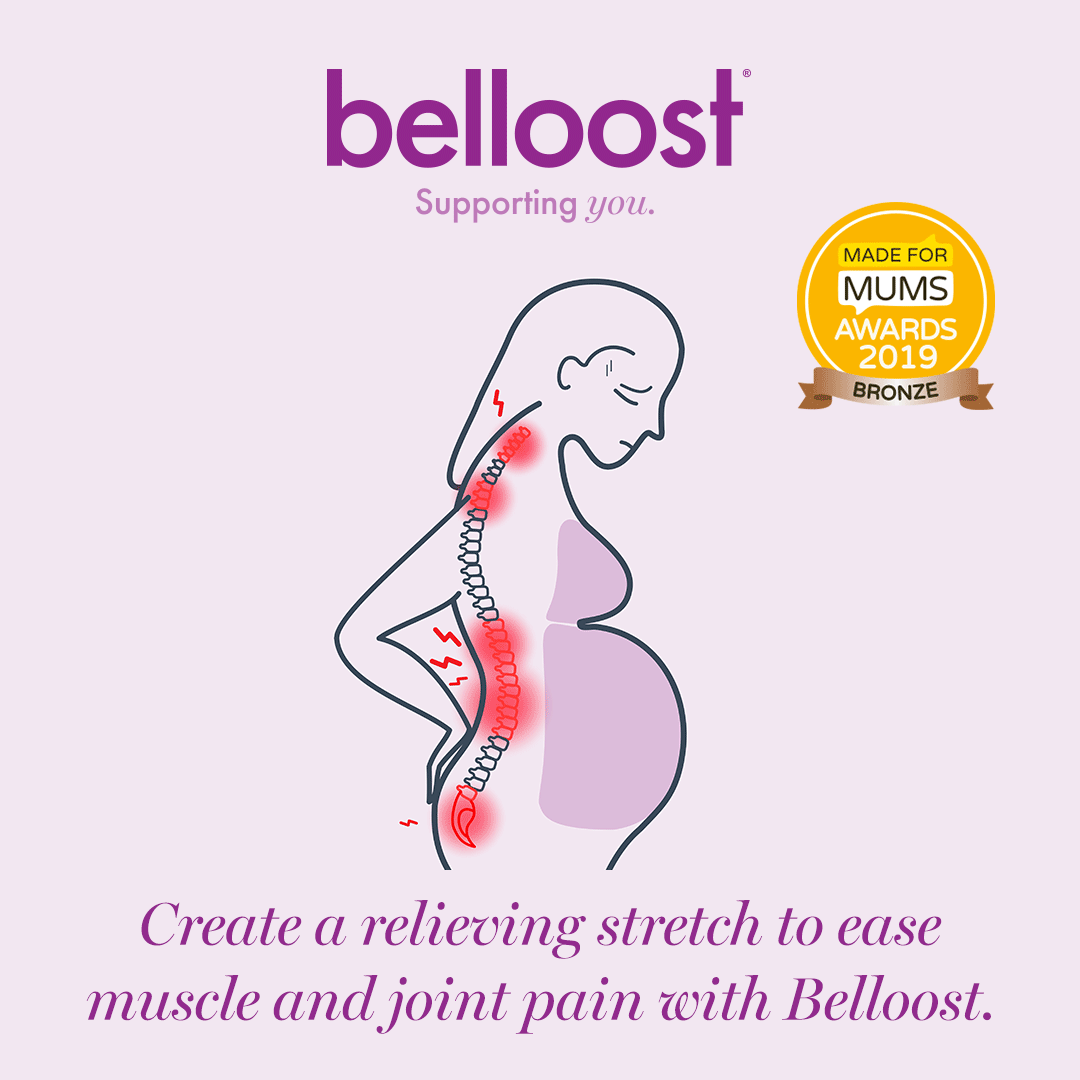 Say goodbye to aches and pains. Feel your best every day!
Belloost grows with you...




Belloost Home creates the a perfect cocoon for your bump throughout pregnancy.
Create a weightless feeling...



Providing the perfect balance of comfort and support. The intelligent core facilitates balance around the delicate pelvic region. There's even a super soft spot for the delicate pubic symphysis - perfect for sufferers of SPD.
Get more restful sleep...

Slide the compact, removable insert under your bump for extra support and a feeling of weightlessness while you rest or sleep on your side. It's much easier to turn with without waking your partner.
"I loved having a way to comfortably lie on my front, it felt like luxury to have another position I could safely rest in without worrying or feeling guilty. I just didn't want to get up off it! Belloost was great for relaxation and for stretching out my spine and relieving aches and pains, particularly on really busy days."

Belloost has been very useful, easy and convenient to use during my pregnancy and it's super comfortable. My lower back pain has eased as my pregnancy has progressed, I'm sure this has been down to regular use of my Belloost home pillow. It also helped to alleviate heartburn at times!


Belloost is trusted and used by over a thou healthcare providers in clinics and spas worldwide.


"Belloost is loved by our pregnant ladies, it's fabulous! They relax into it in a way the melts away their aches and pains. It's a solid part of our clinic work."
Jackie O'neil. Massage therapist.


"For some pregnant women, who are naturally front sleepers, they really appreciated soft tissue releases/myofascial techniques prone – in fact I just left one very heavily pregnant woman to lie in the Belloost for 20 minutes and she loved it!"
Miranda Clayton. Osteopath and Educator.

"Belloost is by far the best pregnancy pillow I have used in practice and would whole heartedly recommend it to any practitioner caring for pregnant women. I give Belloost 5/5 stars!"
Helen Harding. Chiropractor

"Had our first pregnant lady on our new belloost pillow today and she loved it. She used our old pillow the past 2 weeks and seemed to prefer this one saying it felt much more supportive. Thank you!!"

"The patients love it and it's the best pregnancy pillow I've used."
Steve Williams. Chiropractor and Educator.


"This really is the best pregnancy prone pillow I have used for treatment, it is so supportive and comfortable to work over. I would not hesitate to recommend this completely. Thanks Sharon Sackey, this is a game changer!"
Claire Smith. Chiropractor


"I love my belloost pillow because it's so versatile. It's great for using with pregnant ladies but I've also used it for a patient after breast surgery, abdominal surgery and for my bustier patients who find it difficult to lie face down on a flat bench.
Hazel Jensen. Clinical Tutor AECC University College