Belloost Pregnancy Pillow Massage Bundle - Try Before You Buy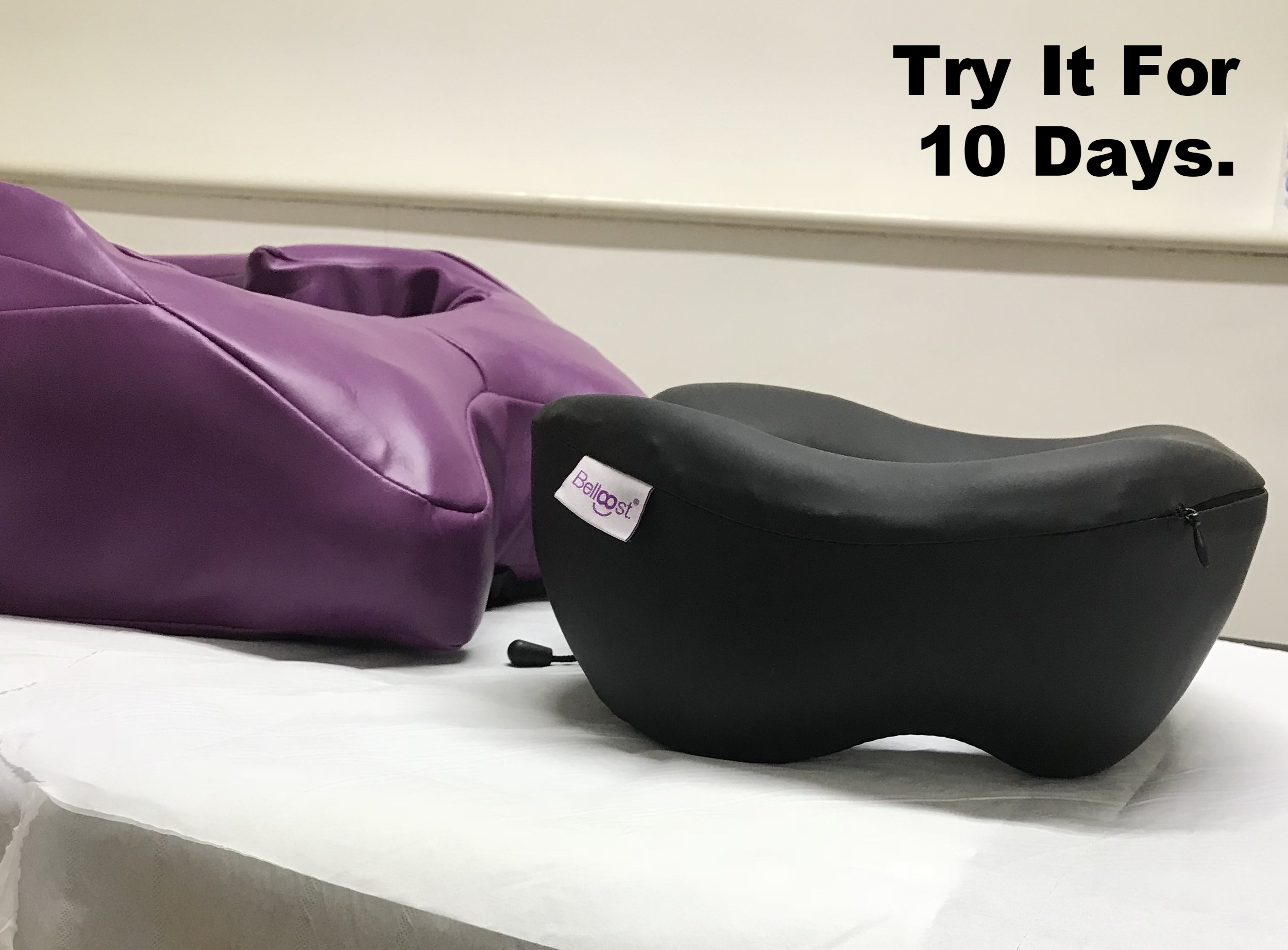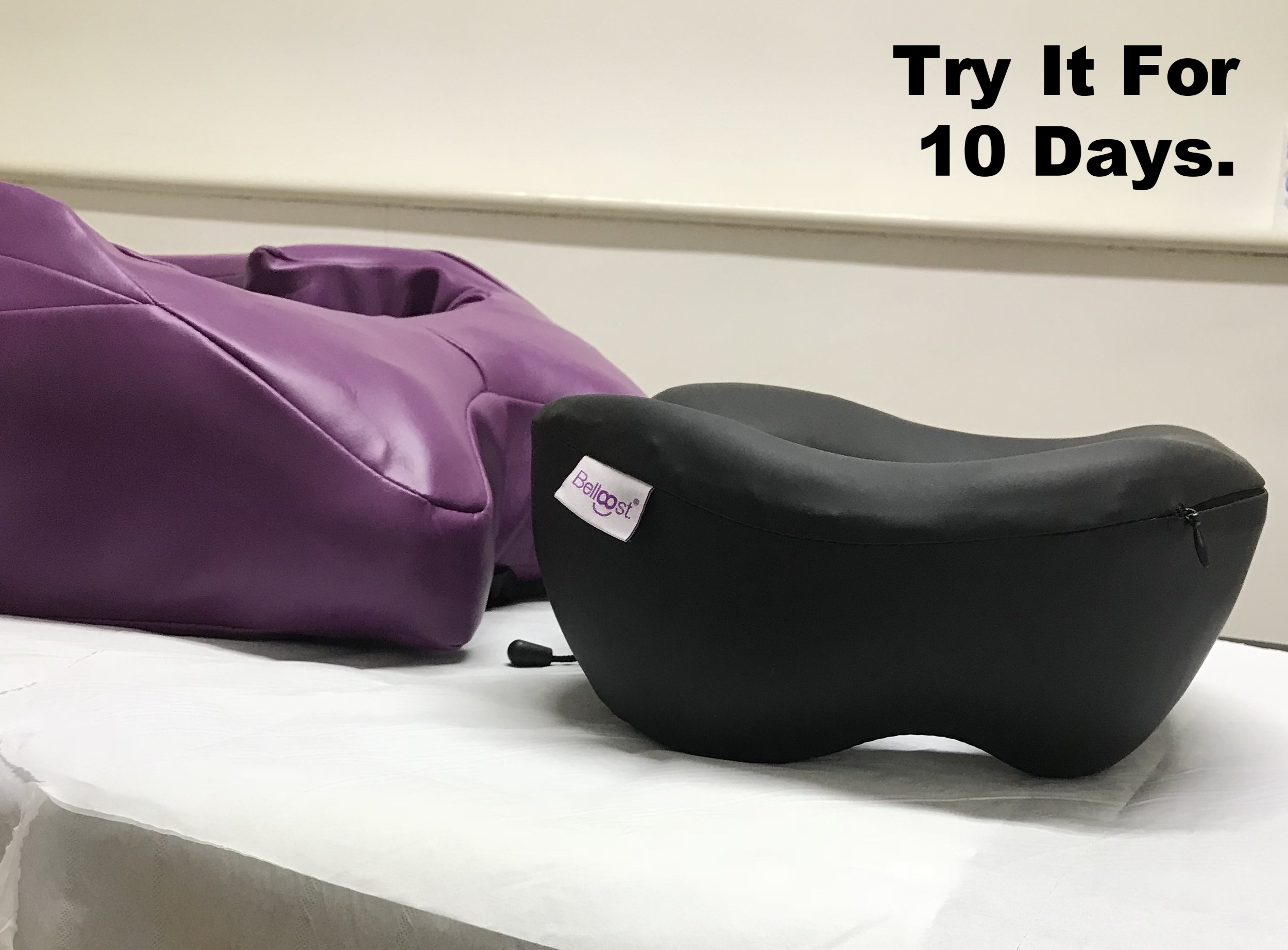 Belloost Pregnancy Pillow Massage Bundle - Try Before You Buy
Try it out for 10-days and tell us what you think. No obligation.
The #1 Pregnancy Pillow created, produced and distributed from the UK. Suitable for Chiropractors, Osteopaths, Physiotherapists and all manual therapists. Belloost is being used in clinics world wide, helping more women enjoy a happy, healthy pain-free pregnancy!
The Belloost Massage Bundle is now available!
The best bit is, you can try it before you buy it. We will send you the Belloost Massage Bundle (Pregnancy Pillow and Face Pillow) to try for 10 days. At the end of the 10 days, when your clients have declared their love for it, you can buy your own!
All you need to pay for to make the most of the 10 day trial is the delivery*.
*£11.75 for UK mainland addresses, £12.50 for the rest of the UK and Ireland. Delivery to be paid both ways.
What do our customers think?
"Our pillow is loved by our pregnant ladies...it's fabulous...they relax into it in a way that melts their aches & pains. It's a solid part of our clinic work." ~ Jackie, Massage Therapist, Essex

"Used my Belloost for two non-pregnant patients this week-one post abdominal surgery and one following several open chest surgeries. Both found it very comfortable to lie prone for their treatment It's proving even more useful than I expected!" – Fiona Duncan, Chiropractor, Southampton

"My ladies love it ..they don't want to get up once their treatment has ended!" ~ Rachel Adams, Massage therapist, Pontefract
More About Belloost Pregnancy Pillows…
Belloost Pregnancy Pillow allows pregnant women to lie face down with no pressure on their bump or breasts at all.

Belloost pregnancy pillow is size adjustable in two directions - making it comfortable right up to full term. It gives extra support around the pelvis, offering relief from pelvic girdle pain & lower back pain. It's deep breast & belly cavity makes it great for the post-partum period too & for those with implants.
Heavy make up and long lashes? No problem! The Belloost Face Pillow prevents pressure on the eyes and face when lying face down.
All materials used within Belloost™ Pregnancy Massage Pillows have been meticulously selected to ensure the highest quality, safety and style of each individual pregnancy massage pillow.
~ NEW MEMORY FOAM DESIGN ~
High quality flame-retardant high-quality memory foam and anti-microbial vinyl fabric

Phthalate-free vinyl case

Special properties to ensure vinyl case effectively inhibits the spread of bacteria such as MRSA, C. difficile, E. coli and other nasty microorganisms

The fabric has undergone several forms of abrasion testing to guarantee it's vibrant colour lasts for as long as possible.
Key Features:
The intelligent core, offers extra support around the pelvis and is angles to help release pressure on the lumbar spine and pelvis. A feature pioneered by Belloost™.

The intelligent core provides resistance when performing soft tissue releases around the pelvic girdle. This means less force is needed to achieve great facial, ligamentous and muscular releases. Less force means more comfort.

Specially shaped breast cavity for minimal pressure on the sensitive chest area before and after birth.

7 inch deep of the breast and belly hole, makes it the deepest prone pregnancy pillow to ensure maximum comfort and safety.

Removable insert, allowing you to create a longer belly hole by 3 inches when removed for your taller patients.

The sloped upper portion of the pregnancy pillow gives less cushion absorption when working on the cervico-thoracic area.

The compact size and handy hook makes it easy to manoeuvre and store. The Face Pillow tucks into the cavity when not in use.

Contour 1 prevents pressure on the delicate anterior neck of your clients.

The Belloost Face Pillow enables you to maintain neutral positioning of the whole spine. It's super soft foam makes it great for clients with sinus sensitivity.

The Belloost Face Pillow fits around the face, preventing pressure on the eye are making it great for those with long lashes and heavy make-up.

Contours 2 & 3 allows your client to grab hold of either side of the bench for easier lifting and lowering from the pillow.

Contour 4 limits contact of the pillow on the delicate pubic bone area, which provides an invaluable feature particularly for those suffering with SPD.

The belly cavity can also be adjusted width wise, for your wider patients.

Your client's thighs can lay on a natural downward slope from hips to knees for a more comfortable contact with the bench.
DO NOT remove the cover. Wipe clean with a damp cloth, much like your bench and other equipment. Efficient and low hassle so you can focus on what's important, your treatment!
Chiropractors, Massage Therapists, Osteopaths, Physiotherapists, and all other manual therapists with pre/postnatal specialties, order yours today!
US Design Patent Application No. 29/598,839 and European Design Registration No.EU 003527001